Don't let poor communication and lack of understanding the production process ruin the potential of your next video. By knowing how the video production process works, you can ensure that the intent and key moments are captured and produced according to your vision.
omniworldwide.com gathered the following information about the 5 phases of video production and how each phase influences the outcome of your project.
Phase 1: Strategy & Development
Perhaps the most important and influential phase is the initial defining the project scope. Together with your video production team or videographer, the following questions should be answered:
What is the purpose of making this video?
What is your budget for this project?
Who or what will be featured in this video?
What story do you want to tell?
Is there a specific audience you are trying to reach?
Is there an action you want viewers to take?
Do you want this video published on a specific platform or in a particular format?
Will this video be used in a broader marketing strategy?
The strategy or development phase is when you and your video production team creates a vision for the finished video, its applications, and what purposes it will serve.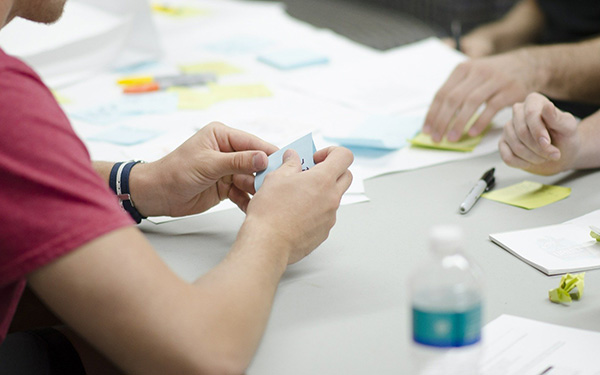 While each phase of video production depends on the execution of the previous phase, it is your input and detail of requirements in this phase that will define the pace, structuring, and final outcome of your entire project.
Tip: Make sure project requirements and deadlines are well-defined and documented for everyone's benefit.
Note: Miscommunications in this phase will adversely affect the entire production process. You must be able to articulate the details of your vision to bring it to life.
Phase 2: Pre-Production, Treatment & Storyboard
The quality of your final product is heavily reliant on the treatment and storyboard that will guide the project. In this phase, many decisions are made based on the answers and information given in phase one. Also known as pre-production, this planning work is preparation for the capture phase and may include:
Script development (treatment)
Storyboarding (visual planning scenes and camera shots)
Producing a production schedule
Production team assignment/selection
Equipment needs and reservation/acquisition
Location scouting or walk-throughs
Phase two is pre-production, so it also includes auditioning, hiring, preparing a cast (as applicable), selecting wardrobe, and hiring other crew like hair and make-up artist.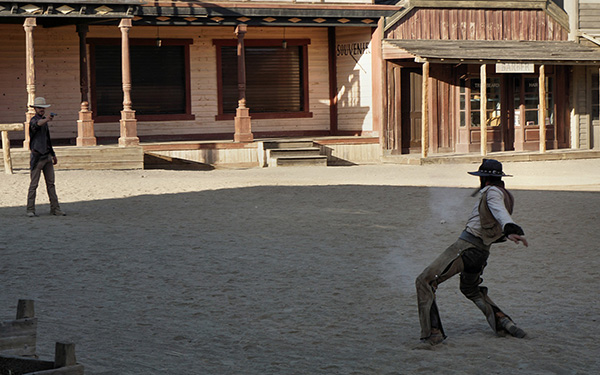 Tip: Make yourself available to clarify or answer any questions that may arise; participate in the treatment and storyboard phase.
Note: The more effort invested in phase two, ironing out of details and potential difficulties will affect the success of the next phases and quality of your final product.
Phase 3: Production, Filming & Recording
Capture, known as principal photography or production is the time when cameras are rolling to film:
Raw material
Interviews
B-roll (supportive material)
In this phase, all project assets are captured, including animation creation and audio voiceover recordings.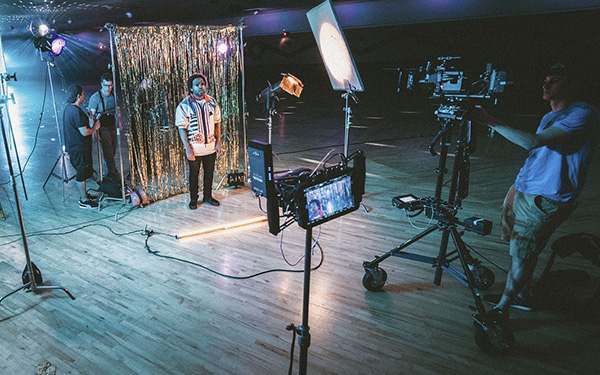 Note: If the direction, vision, and purpose of the video were well defined in the strategy phase, capture should move according to schedule and efficiently.
Phase 4: Post-Production
Post-production includes all phases after recording and shooting the footage, where the captured content meets the artistry of editing. In this phase, the video producer and editor go to work editing the video by:
Sequencing video capture and animation
Adding music
Adjusting sound and audio
Adding audio effects and/or voiceovers
Adjusting/Balancing color (color grading)
Creating special video effects
Inserting titles and credits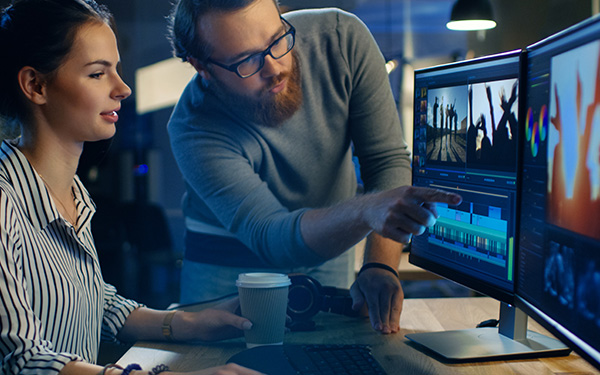 Approving Edits – Once the initial version of the video or film has been edited, you will have the opportunity to step back into the picture and review the edit. Here, you will suggest any changes that need to be made, which begins an iterative revision process. Post-production will be a collaborative process that can take time to achieve a perfected final product.
Delivery – Finalized and approved, your video can now be optimized and exported to its final format(s). Television and web media have unique spec requirements, and back in the strategy phase your required deliverable, digital format and or intended distribution platform should have been discussed and determined.
Phase 5: Distribution & Marketing
If your video is a marketing / branding tool, or part of a broader marketing strategy, this is the phase whereby your video production company or internal marketing department will begin publishing, distributing, and placing your video on the channel and in front of its intended audience.
Video marketing is a topic we will cover in a later article, so check back for in-depth tips on the best ways to market using video and media content.
Video Production Concept to Completion
In this article, you discovered five phases of video production, how each phase depends on the previous and influences the next, and how your input and definitions affect the process in its entirety.
By understanding how a video goes from concept to completion, you can better articulate how the final edit should look and establish a realistic timeline for your project.
Jumping into a video project without preparation or a real process can leave you with editing problems, lost time, and significant financial losses.
Sources:
nyfa.edu/student-resources/9-stages-of-pre-production/
lonestar.edu/33315.htm
ipr.edu/blogs/digital-video-and-media-production/5-phases-of-film-production/
apu.edu/static/src/sites/imt/downloads/video_production_guidelines.pdf
Omni Worldwide – Atlanta Video Production Company
1200 Foster St NW Mailbox 46
Atlanta
,
GA
30318
(678) 744-5960